This week we left for Curitiba for a short holiday to catch up with some friends and visit some of our favourite places there that we've missed since moving to Canela. About a couple of kilometres into the walk to the bus stop a small dog which we called "Mini" accompanied us all the way there – about 6km!
After getting the 9am bus to Canela, we then got the 2pm bus to Caxias where we waited in our favourite cafe there until about 9:30pm to catch the 10pm bus to Curitiba. We arrived in Curitiba about 7am the next morning and then got some more buses to our friend's Elder and Del's place where we'll be staying while we're here.

Our friends have three cats, a small black one and two fluffy white ones with grumpy flat faces, I call them Silly Flat Face after the Silly Catface youtube cartoon 🙂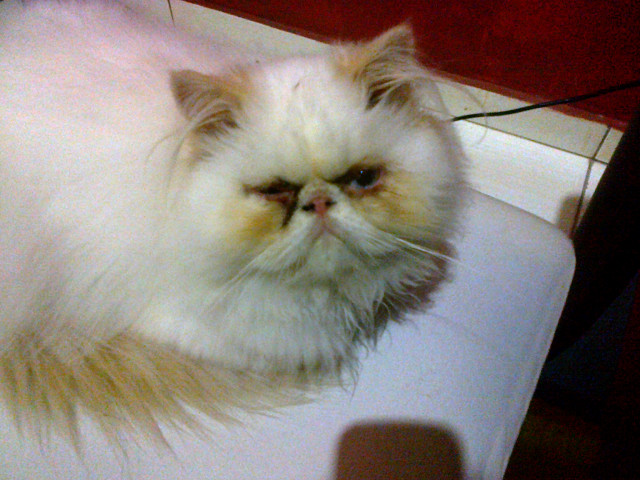 On our second night in Curitiba Beth made Manioc soup using hollowed out round loaves of bread for the bowls. Manoic root, also known as Cassava, is very popular in here in South America, but it's the first time I've had it. It tastes a lot like potato, but has a more rubbery consistency. It's often ground up and made into Tapioca.
We've been visiting one of our favourite cafes, The Brooklyn coffee shop (first picture below) most days since we've been here, and today we had lunch at our favourite restaurante, Formosa, which is a vegetarian buffet with really nice atmosphere and excellent prices.