Before we can set up on our land we have to move from our flat in Curitiba which was a slight problem since we're in a lease contract until March 2013. Our contract allows us to terminate early but would cost the remainder of the rent. Also we'd need to sell all our furniture and there's also an obligation to have the place fully painted, all this would total about R$3000 minus around R$700 we'd get for the furniture, oven and fridge. But luckily for us we saw some people looking at the place for rent next to us and we said to them that our place here is available if they wanted to sign over the contract – we said if they did this they could keep all the furniture, because if we can sign over the contract we don't need to pay the penalty or get the place painted!
We needed to get a lot of tools for building our new place and putting a fence around our vegetables.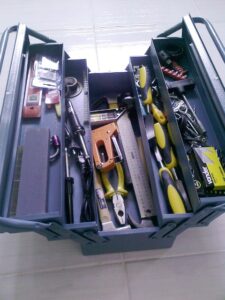 Guide to retreat on our land
Sometimes we leave the land for long periods of time and we'd like to make it available for people to do meditation retreat there while we're away. It's really difficult to find places that are comfortable to live but have practically no distractions. This article is intended to become a guide for living at our place since it's off-grid and has various aspects that will be unfamiliar to those used to normal residential living. See also our daily schedule which may be useful for creating your own schedule for retreat at the land.
Nature's cycles
When living on the land it's very important to be in tune with the cycles of nature and so we've created an article for each month of the year in which to document useful information such as what plants are in season, what things we should be doing and what to expect from the weather and river etc. These articles are grouped together in the Months category.
Plant research
Medicinal herbs
Agroecologia
Documentaries
"Permaculture Trio" – Forest Gardening, Edible Landscapes & Urban Permaculture
Books & Libraries
Links
See also