The frogs are starting to come out of hibernation and make their noises during the evening, just a few at the moment.
We had non stop rain for five days which filled the river right up to overflowing into the forest and filled the swamp up to overflowing onto our garden only about ten metres from the house!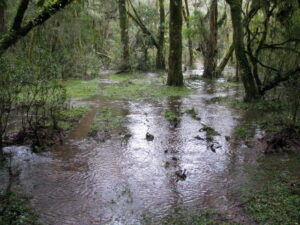 At the end of the long period of rain we had our first morning of snow!